Alex has been working with us for about a year. We helped him to write a book – and he's already planning the next one.
Alex is in his early 70s, and had never written a book before. However, when the idea came up during a call with his Support Coordinator, he was interested. Alex says, "I knew I had enough stuff to say, but I just wasn't sure I was ready at that time."
Alex decided to go for it, and the book was recently printed. It's called 'Priests Don't Dae That'. It's about Alex's life, mainly his childhood in the 1960s. He wrote it with the help of Lea Taylor from the Book Whisperers. The Book Whisperers help people to write books. 
The writing and editing process worked well. Alex explains: "I'd put pen to paper, and then I would meet up with Lea and give her my pages. She would then put it all together for me. And she designed the book cover for me too."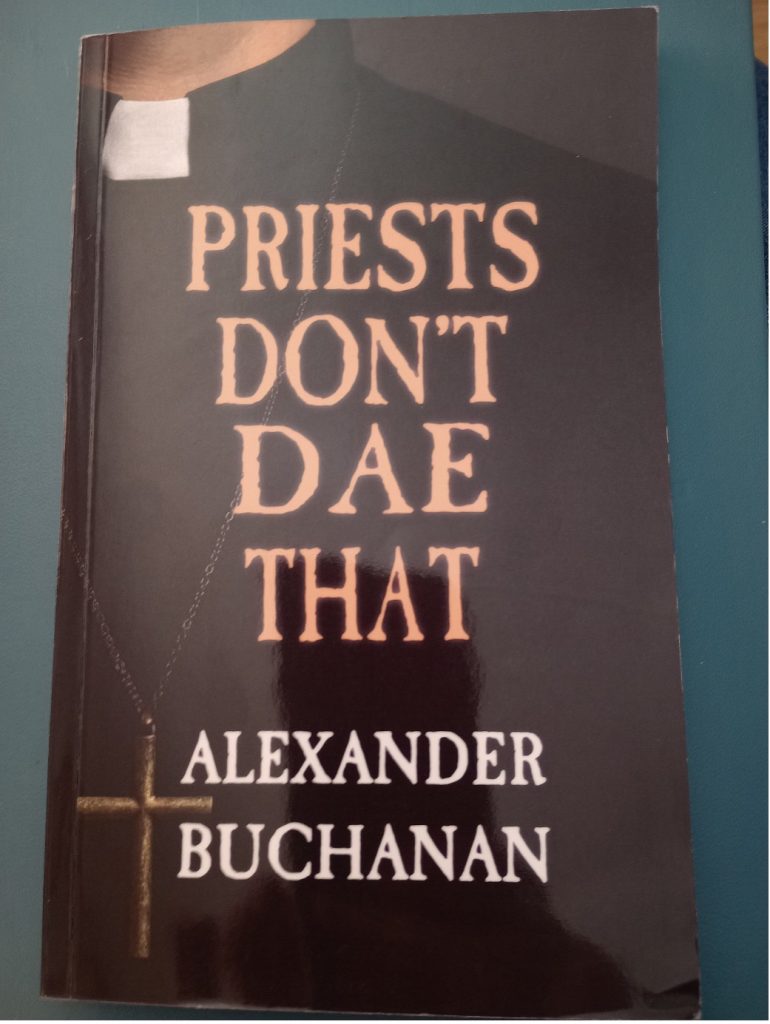 It took Alex just a month or two to write the book: "Once I started writing, it came quite easily."
Lea really enjoyed the process too. She told us "It was a joy working with Alex on so many fronts." Lea told us how dedicated Alex was to writing his book. She said that "best of all was witnessing such a wonderful change in him as the work and his confidence progressed.
His story was fascinating, and I'm delighted to have helped Alex produce this powerful piece of work."
The people at the Book Whisperers believe that just the process of writing a book can make you feel better about things, and that was true for Alex: "It was a great experience. I wish that I got it all out sooner, honestly, but I'm glad I have done it now, and I'm now more level-headed. I'm very thankful to Future Pathways and to the Book Whisperers."
And what's next for Alex? "I might write another couple!"